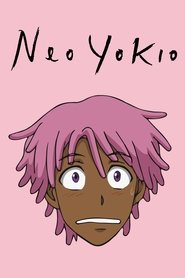 Neo Yokio
Joined by his faithful mecha-butler, Kaz Kaan pursues love, fashion and supernatural forces amid Neo Yokio's sinister high society.
HD
Spark: A Space Tail
Spark, a teenage monkey and his friends, Chunk and Vix, are on a mission to regain Planet Bana - a kingdom overtaken by the evil overlord Zhong.
HD
Hell and Back
Two best friends set out to rescue their pal after he's accidentally dragged to hell.